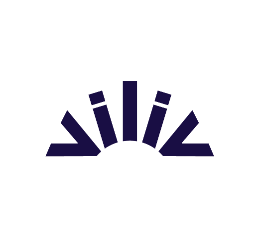 Financial
VILIV Backs the Growth of Small and Medium-Sized Enterprises
VILIV derives from the partnership between Grupo Sura ( a MultiLatin company ), and Grupo Bancolombia ( Colombia's largest bank ) and seeks to provide small entrepreneurs with tools to strengthen their businesses, support their growth, and improve their competitiveness.
The initiative is a digital platform that provides access to knowledge and advice in seven areas: finance, law, operations, technology, human resources, strategy, and sales and marketing. Entrepreneurs can also network with each other to create strategic partnerships.
The Challenge
VILIV originated as a blog, so this initiative was looking for a significant change that would allow it to thrive in the digital world. As a result, in February 2020, VILIV partnered with Pragma to create a more appealing portal with more content, improved navigability, and the ability to provide a stronger connection with its users.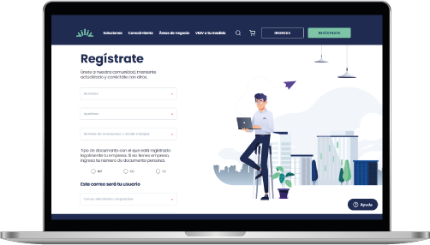 What we did
Pragma formed a team of five professionals to assist in the project's software architecture, development, and certification. We enabled cloud infrastructure using AWS services and:
Achieved automation using serverless serivices, following AWS's good architecture, security, and cost-efficiency practices, and rapidly attained the necessary infrastructure for the required environments.

Employed micro-frontend architecture to prevent product evolution and deployment from rendering the end-user version unavailable at some point.

Adopted the DevOps culture and automated repetitive tasks to speed up the deployment of product value increases.

Continually made cost-cutting decisions, even changing services or improving the architecture as needed.
We worked under the Scrum framework, boosting project innovation, competitiveness and productivity, improving quickly, responding, and adapting to changes. Thus, we achieved the platform's continuous growth and service supply. Currently, 16 Pragma members are working on the project.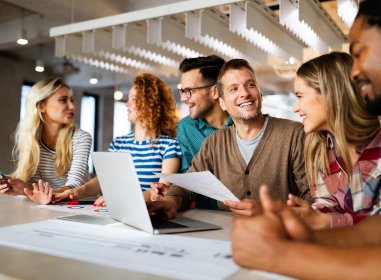 Results
VILIV has built a network of entrepreneurs who are interested in growing their business through personalized advice, access to articles, videos, reviews, and audios, specialized courses and training, and outsourcing solutions for certain operations, among other things.
Pragma's support for this initiative has been highly beneficial. It has a significant impact on the country's economic reactivation and is consistent with our mission of improving people's lives through business transformation.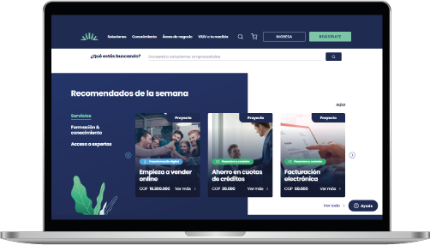 Watch the video to learn more