Embrace

Speed and Dynamism

in Your IT Projects with Pragma
Partner with Pragma and experience the power of our teams as they revolutionize your projects, challenge the status quo, and drive exceptional results that add value to your business.

Choose Pragma for Unparalleled Results
Discover the numerous benefits of collaborating with our teams and witness how our expertise can propel your company's objectives forward.
Outcome-driven talent and teams



Our professionals and teams are committed to delivering constant value and focused on achieving the desired outcomes for your projects.
Continuous Advancement for Problem Solving

Our teams continually grow and adapt to new skills through our knowledge centers and chapters, ensuring they stay at the forefront of the industry.
Always in good company




Partner with Pragma and experience the power of collaboration as we work together to conquer projects and challenges, employing the full potential of our team and yours.
Effective relationships




At Pragma, we prioritize direct and free-flowing communication, dedicated to building strong relationships with our clients and teams under explicit commitment models.
Adaptive to Your Culture



Embrace adaptive cultures within your organization, where our teams seamlessly integrate with your company's values and projects, supported by effective models, tools, and distributed work processes.
Intelligent team design




Our teams are designed with intelligence and precision, ensuring flexible and scalable solutions through optimal team rotation and skill management.
Timely and suitable talent




With a swift and agile talent acquisition process, we quickly fill critical and high-demand positions with professionals who perfectly fit your requirements at all levels.
Proactive teams




Our proactive teams are driven to explore new ways and accelerate the growth and transformation of the projects they are involved in, ensuring continuous innovation and improvement.
We Design Custom IT Teams to Fit Your Goals
Experience the power of a fully dedicated team that defines, designs, and develops the perfect solution tailored to your project's specific needs and requirements.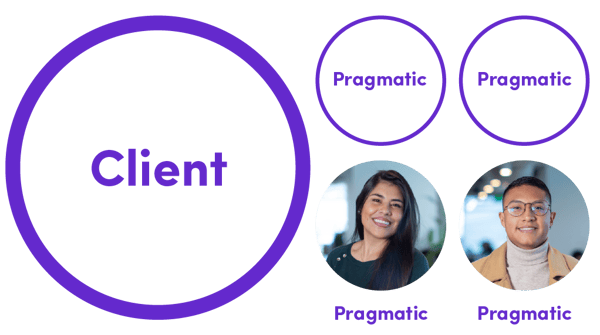 Enhance your IT team with the right talent to cover specific roles and responsibilities, ensuring a seamless collaboration that brings expertise and efficiency.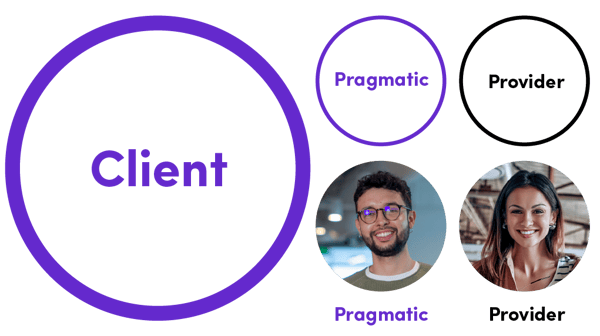 We define, design, and develop the solution with a team fully dedicated to your project.
We augment your IT team with the right talent to cover a specific role.
Explore the Strength of Our Knowledge Centers
Our specialized teams in various areas consistently create value for each project, facilitating the evolution and growth of your business.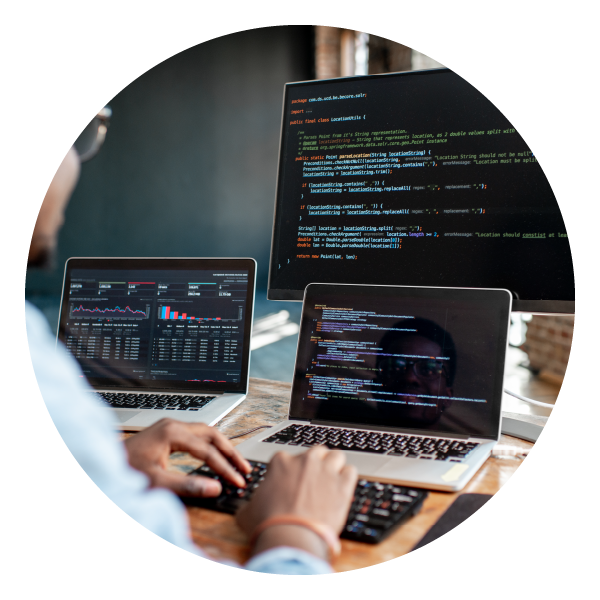 Software Development
Leveraging our technical expertise, we design and implement state-of-the-art technology solutions that align with the latest market trends, ensuring your business stays ahead of the curve.
Backend

Frontend

Architecture

DevSecOps

Mobility
SW quality

E-commerce

CloudOps

Integration
Data Science
Through strategic data analysis and technology implementation, we connect strategy, data, and technology to intelligently impact your business objectives positively.
Data science and AI

Data analytics

Engineering and data architecture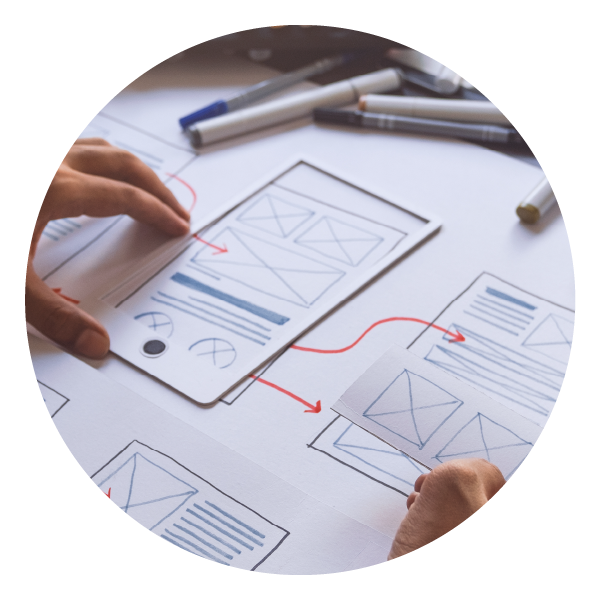 People centered design
At Pragma, we believe in creating digital ecosystems that revolve around the needs of our clients' end-users. By understanding their motivations, habits, behaviors, and frustrations, we craft user experiences that truly resonate.
UX Design

UI Design

UX Research

Business Consulting
Organic Performance

Paid Performance

Visual Design

Content Design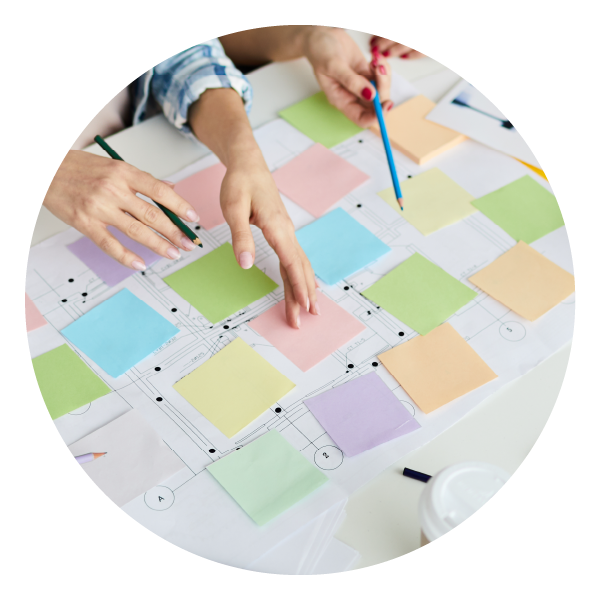 Powerful teams
We empower our teams with effective communication, strong leadership, and a culture of high-performance, ensuring they can deliver exceptional results.
Agile Coaches

Team leaders

Scrum Master
Navigating the Financial Sector with Expertise
We have an ecosystem of market-leading partners.






Stay Up to Date with the latest trends