Retail
Grupo Familia: Enhancing Virtual Communities With a Renewed Omnichannel Platform
Grupo Familia, LATAM subsidiary of the Sweadish company Essity, has fostered well-being and quality of life through incontinence products retail, baby care, feminine care, and consumer tissue for 60 years. It has established itself as one of the most trustworthy and recognized companies in South America and the Caribbean by developing and innovating its brands - Familia, Nosotras, Pequeñín, Tena, Petys, and Familia Institucional.
The Grupo Familia-Pragma partnership began in 2001. The challenge was to create a virtual community with customers and offer them valuable content on multiple topics. Also aimed to have a robust database and devise engagement strategies for two of its top brands: Nosotras and Pequeñín, were pioneered the creation of digital communities in the country. It also implemented a point-based system for customers to redeem a code for rewards or access applications and games encouraging people to .Transform their points into prizes. Thanks to Pragma's banking experience, the implemented system ensured easy point tracking and management and a tangible revenue stream for the digital initiatives.
The challenge
Over the last 20 years, Grupo Familia's strategies evolved around the Nosotras and Pequeñín brands and the group's other brands. As a result, they built a highly complex and heterogeneous platform to handle the omnichannel presence of the company. In addition, IT costs increased, and complexity posed a threat to business agility and time to market.
In 2020, Grupo Familia partnered with Pragma to define, design, and implement a complete, flexible, and scalable omnichannel architecture, regardless of the brand or functionality involved. We covered a broad range of assets: educational content, interactive platforms, and entertainment campaigns systems; innovative websites according to customer expectations; virtual care courses, loyalty programs, and rewards catalogs, among others).
What we did
Pragma decided to implement an omnichannel architecture based on the AWS cloud. The main components of this architecture were relational and nonrelational databases, containers (EKS and ECS) and serverless as the core of business logic, and micro frontends as the user experience architectural pattern. Contentful was also chosen as the headless content management platform to deliver a unique user experience and content and digital services in all countries where Grupo Familia has a presence.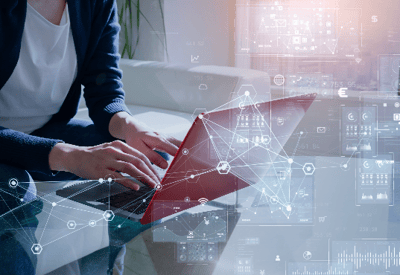 The results
While Grupo Familia has several brands, the technological guideline must be the one, ensuring that all of the company's websites and channels provide a unique user experience and support the commercial and technical challenges not only for today but for the future.
Pragma has increased the speed and time to market digital initiatives. With the new architecture, new digital assets have been developed in an agile fashion, providing incremental value to the brands and consumers. Customer loyalty has also increased as new websites and apps have been delivered.
Some of the critical of Grupo Familia: