We improve people's lives by transforming companies
At Pragma, we are driven by the desire to simplify people's lives through technology and create unforgettable experiences across all digital channels.

More than 27 years challenging the status quo
1996
February 19th
Pragma is born
1997
Microsoft Award
ISA intranet, designed by Pragma as the best in Latin America.
2000-2001
Best Colombian website for SMEs
Two consecutive times we created the best website in Colombia for SMBs. Honored by the Colombian Association of Internet Users.

2006
Protection Portal
We developed the Protection portal. The Colombian Chamber of Information Technology and Telecommunications recognized it as the best website for a large company.

2007
Pirani
Pragma Cero is born, with Pirani as the current product.
2011
IMPACT 2011
A world-class company receives world-class recognition. We were awarded the IMPACT 2011 Business Process Management by IBM.

2016
Nequi
First release of the most critical Fintech in Latin America, Nequi.
2017
Bancolombia Ágil
Pragma brings agility to Bancolombia with the "Bancolombia Más Ágil" project.
2019
Bancolombia's supplier
Awarded as the most important information provider for Bancolombia.
2020
Advanced AWS Partner
AWS certifies us as an advanced service partner, endorsing our extensive experience and technical knowledge in the cloud.
2021
Offices and commercial operations start in the United States, Guatemala, and Panama.
We have the attitude to pursue what we want
At Pragma, we foster an environment where our team members are constantly supported and surrounded by like-minded individuals, empowering them to achieve their goals and deliver outstanding results.
We Transform People's Lives
We are committed to the personal and professional growth of our Pragma members, empowering them to reach new heights in their careers and make a significant impact.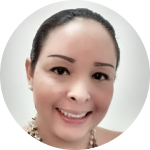 "I was the face of Pragma at the reception in Medellín. Now I am the Head of Logistics."

Ángela Pérez, Head of Logistics and administration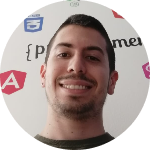 "I have reinvented myself several times at Pragma and am continually growing."
David Botero,
frontend developer.
Inspiration and leadership that move us toward a goal
Meet our management team
We Commit Ourselves to Higher Causes
We believe in the transformative power of education and are dedicated to making a positive impact in the lives of young people.
Learn About Our Initiatives with Students
One of our key objectives is to support students' educational journey. Discover how 431 students are benefiting from various regional Educational Institutions.
#BuenaCompañía Scholarships: Creating Opportunities
Our #BuenaCompañía scholarships provide valuable opportunities to young people in different regions of the country.
Committed to Higher Education for Young People
We are dedicated to supporting young individuals to complete Grade 11 and pursue their desired careers.
Keep up with the latest about Pragma