NEARSHORING
Cut expenses, scale your businesses, and increase profitability while our high-performance teams build meaningful experiences for your customers.
Many companies recognize the value of outsourcing at least some of their IT development.
But why is nearshoring a good choice?
Scale On-demand
Onboarding a new employee takes time and energy. Nearshoring allows you to have talented people with specific knowledge in no time.
Reduce Costs
Nearshoring can reduce around 30% of the costs compared to having internal talent (total cost of ownership).
Close Skills Gap
IT talent, particularly those with specialized skills, is expensive and difficult to find. A nearshoring partner provides you with the most qualified IT talent to meet your needs.
Increase Flexibility
Nearshoring helps companies to adapt to market changes and respond to business conditions at a rapid pace.
Pragma
We are the ideal partner for developing and evolving your technology projects, thanks to a multidisciplinary team focused on agile methodologies and best practices.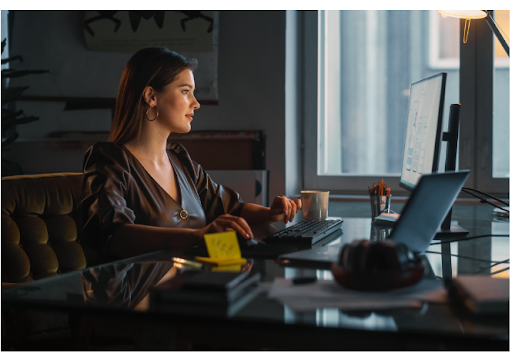 Our Capabilities
Solutions Architect

Team leaders, Business Analysts, Business Consultant

Cloud Specialist: AWS, Azure and CGP

Frontend: Angular, React, JavaScript, jQuery, CSS, HTML

Backend: Java, Node.js, Go, .NET, Python

Mobile: Ionic, Swift, Kotlin, Flutter

Scrum Master, Agile Coach, Project Manager

DevSecOps

UX, UI, UX Research, UX Writer

Data: Data Scientist, Data Architect, Data Engineer

Functional QA and automation
Agility and cultural transformation
Agility and cultural transformation
Data science
Data science
Automation
Automation
Cloud
Cloud
Digital onboarding
Digital onboarding
DevSecOps
DevSecOps
Integration
Integration
Omnichannel
Omnichannel
Why Nearshoring With Pragma?
Count on a versatile and flexible team
We provide a versatile and flexible team, remotely located but geographically and culturally close to you, able to be scaled according to your requirements.
You can save money and resources searching for specialized talent, avoiding recruitment, training, and leveling up investments.
Focus on your core business
You can focus on the main activity of your business operations.
We adapt to your work culture
We can adapt to your organizational culture, time zone, and work style. We strategically become part of your company instead of being just a supplier.
We share our methodologies
We share our methodologies and how we think and develop, generating incremental value in the team that we allocate to your company.
Aligned with American Business standards
We speak your language, aligned with American business standards and eastern time zones.